What do you do when you're doubting your past decisions – the ones that affect your future ones?
Right now, I'm more than halfway through my undergrad degree. That means it's time to make some important decisions. Will I pursue a master straight out of here? Should I abandon classic casino games and focus more on educational things? Or will I work before? If I go for a masters program, what should I do it in?
The thing is, the course I am doing right now… I'm not so sure it is the right thing for me. Don't get me wrong, I love the whole experience I'm having. After all, I left my country for this. But sometimes I keep going back to those thoughts, dangerous and deliciously seducing: the what-ifs thoughts.
Before leaving Brazil and coming to Portugal to study Communication, I was enrolled in an Engineering course. And I started getting demotivated after my first year there was done. I was demotivated by the course, by the research, by the people I was surrounded by and by the prospect of having an academic/research career.
I was quick to judge and decide, as I normally am. I decided the engineer's life or the researcher's life was not for me and bailed out.
Was it the right decision? It felt like it was at the time. It didn't take long for me to start doubting it, but I was still happy with the new possibilities and fresh beginnings. So I just ignored the bugging question and went on with it.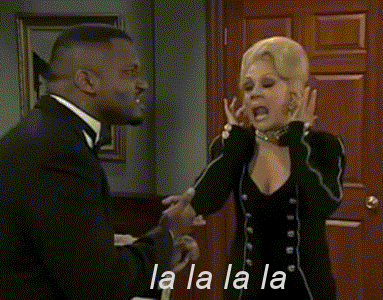 Throughout the past year and a half, I've realized a couple of things. 1) I miss my numbers. I miss the logic and the quiet piece of working alone a bit. 2) I don't like journalism. At all. 3) All of the other bazillions of possibilities are still a blur to me. Would I like Marketing? Management? Data analysis? AI? Becoming a Kardashian? Maybe this last one is the answer.
So that's how we arrive at where I am now. Thinking about the future and the past. The decisions I made in all the best intentions, although in a blind hurry. The decisions I'll soon have to make and not having a damned clue about it.
Maybe I should just choose one thing and stick to it. Not think too much about all of the other endless possibilities. But how to make sure that I'm not rushing into a decision and not going mad thinking and rethinking about it?
I don't know.
Maybe trying to get some hands-on experience is the best way to go. Get an internship in my area of study, see if I like it in real-life or not. At the same time, go into a course or a class on data science. Talk to people that work in both fields. Find out what their daily work schedule is like. Think about it, write about it, talk about it… for a set amount of time. Say, 1 month actively searching and thinking?
And then, BOOM. Decision time. All or nothing time. Not really all or nothing, but an I'm-going-to-commit-to-what-I-decide-for-at-least-some-3-years all or nothing. Because if I don't give myself a more or less set amount of time to commit to my decision, I'll be constantly rethinking and doubting myself and I think there is a point to the paradox of choice making us kinda miserable.
I don't know if this will work. Maybe I'll change my mind again in a week. But it sounds like a sound plan, right?
Well, if you have any advice on how to face this pivotal moment, I'd love to hear!
Photo by Nathan Dumlao on Unsplash