For the first time in my life, I'm not letting the compounding little challenges of daily life make me quit.
It can be disheartening to see how real life turns out so differently from our plans.
It can also be motivating and serendipitous.
I guess it really depends on the kind of person you are, your mindset and the way you face life.
I'm trying to become more and more the type of person who welcomes adversity, all the challenges that life throws our way and all the unplanned stuff. It doesn't come naturally to me, but I'm trying.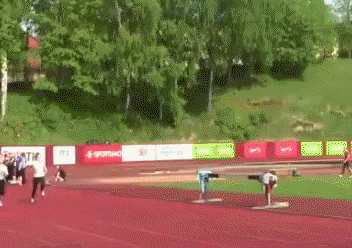 Classes have begun and when you put everything else in the mix, the days have been passing in a crazy, intense rhythm. Honestly, I thought I'd have a bit more time before things got this fast and demanding. I thought I would have time to get used to the new routine I designed, to the experiments I wanted to implement… And then, when I was already feeling comfortable and established, then things could speed up.
Well, things didn't go that way.
And as a result, I've been feeling like I'm already falling behind. Falling behind on the habits I want to build. Falling behind on my sleep. And falling behind on achieving the goals I set.
So yeah… I am starting to feel a bit desperate.
But then, that's when I remember that life doesn't give a crap about my plans. My goals and beautifully organized schedule can serve as a guide, but they will never be perfectly replicated in real life. And that's no reason to give up. In fact, it even brings a good thing with it: the permission to mess up.
The permission to fall behind is super important in the goal-setting process, at least as I see it now. I've fallen victim to the all-or-nothing mentality more times than I can even count. I know that it is not the way to go.
Having the freedom to acknowledge that things are not going exactly as planned, on the other hand… That can be helpful. Because it allows us to see, without judging and condemning ourselves, that there is room for improvement. At the same time, it gives us the space and time we need to know that results might not be as quick as we thought. Definitely not as quick as we wanted them to be. But if I keep at it, they will come.
Even if the results we want don't come, something will arise. It might be only the learning experience. With a bit of luck and determination, it will be more than only experience, though.
Anyways, I do realize that, right now, I'm slipping a little. I'm not performing all of my tiny atomic habits every day. There are some of them that I'm completing on the clock, but I still have not been able to increase them, in volume or difficulty.
It makes me frustrated, no doubt about it. But that's no reason to stop. No, in fact, that's all the more reason to put some extra effort in it! Because by now, I had time to think more about them. Thinking why I want to create those habits, why they are important to me, if they are worth the trouble… And as time passes, I realize that they are.
Even if those habits only take 2, 5 or 15 minutes, they are also some of the best moments of my day. They let me confident, recharged and with this powerful sense of conquering the world. At least, the world within.
So if you are like me, and the unplanned mishaps really tend to put you down… don't let them. Plan and add some space for when you fall behind. Remember the good you've achieved so far and visualize the amazingness that waits for you, if you only keep going.
I'm really curious to know how you deal when life gets in the way in your daily life. Let me know below 😊
Photo by Kelli McClintock on Unsplash