London is a paradise for vegans.
As I already showed in the previous post, you can find vegan food in all shapes and forms in London's street markets.
But why limit ourselves, right? Don't get me wrong, I absolutely love street food, food stalls and all that jazz, but there is even more to London that food markets. So, I'm taking you with me for a tour to all the things I ate in London 😀
I didn't put a price range for any of those places because they were all in a fair price range — budget traveler here 😉
If you are looking for a more in-depth source for vegan eats anywhere in the world, check out HappyCow, an amazing community, website and app that lists thousands of places to eat as a vegan or vegetarian.
I'm sure you'll be planning your next (or maybe first!) trip to London after getting a glimpse of the vegan scene in that piece of heaven.
Location: 292-294 St John Street
Kitchen hours: Monday to Saturday, 12:00 to 15:00 and 17:00 to 10:00
Guys, you should have this place in the top of your note if you want to be in a peaceful place playing DaisySlots casino games while having a delicious dish at your table. This place is a gem: a 100% vegan pub! They have all of those mouthwatering pub food, only entirely vegan <3 Not only that, it's also dong and child-friendly, so you can take your babies with ya!
As the respectable pub they are, they have lots of beer and other drinks available – vegan, of course. And as for the food, it is everything you could expect from pub food: heavy, kinda oily and absolutely delicious!
They have two options of burgers, two options of sandwich, "chuna" melt, mac n cheese, mozzarella sticks, kimchi balls, polenta fries and a bread & butter pudding for dessert.
I went with the tofish & Kimchi Bahn Mi, which has fried tofu, wrapped in nori, and kimchi. The sandwich comes with a generous serving of fries. Their vegan mayo was very very delicious, and I basically drowned my fries in it. The only criticism I have is that the sandwich was excessively salty, I believe due to the kimchi.
The place has a very nice atmosphere, with lots of people drinking at the bar and outside, families and couples dining at the tables… I really loved this place, and if you have a chance to visit, It's worth your time.
Location: 18a Pitfield Street
Kitchen hours: Monday to Friday, 08:00 to 19:00; Saturday, 11:00 to 18:00
Plant-based cafe with a daily menu and lots of raw vegan treats. From juices and smoothies to power balls and this amazing croissant! They have take-away options, ready-to-go snacks and a varied salad bar.
The space is very cozy, beautifully decorated with bikes and other cute stuff. They have a workshop that repairs and sells bike-related items, and the cafe area. When I was there, the staff was very nice and welcoming, definitely making me feel super comfortable there. The food all looked very tasty and you could see it's all made with a lot of care.
The atmosphere in CycleLab & JuiceBar already makes it worth a visit! Plus, their croissant (the first vegan one I ever had) made me a very happy person.
Location: Arch 358, Westgate Street
Kitchen hours: Monday to Sunday, 12:00 to 22:00
Big-serving bowls, rich in flavors and colors. When I stopped by Shoreditch BOXPARK, there were plenty of vegan options to chose from. But Cookdaily's vibe, a laid-back, happens to be vegan kind of place, caught me by the stomach. And boy, I wasn't disappointed.
Before we go on, know that Cookdaily changed locations now.
They have 14 different bowl options and a chickn & mushroom pie. No, choosing was not easy. After much pondering over the matter, I decided to go for the Full English. You know, my first time in England, might as well go all in. This punch of flavors in my mouth was worth every penny. It's a rich meal, oily in the necessary amount, satisfying and guaranteed to make a girl like me super full.
Curious about the Full English? It had a tofu scramble, mushrooms, tomatoes, vegan sausages, a heavenly brown sauce and vegan baecon, over brown rice. I also got me some crispy spring rolls. You can check all of their options on their website.
Location: 5-6 Picton Place
Kitchen hours: Monday to Friday, 09:00 to 18:00; Saturday and Sunday, 09:00 to 18:30
This Doughnut company has an entirely vegan place, selling sourdough doughnuts and some coffee-based drinks with different options of plant milk.
Their dough includes chia seeds and coconut butter, and their fillings and glazes combine a variety of plant-based ingredients to achieve those beauties. As you can probably gather from the picture above, it's not easy to choose what mouthwatering doughnut to try first!
The price for each doughnut is a bit high (£3,95) but honestly, it's extremely rare for me to eat something like that, and I thought it was totally worth it. Some of the reviews mention they can be a bit dry. I only had one doughnut and it was perfect, taste and texture-wise. But keeping that in mind, it might be better to go for an option with lots of filling.
I had the coconut and lime one, and it was very good to have the lime balancing out the sweetness. All in all, it really satisfied my sweet tooth, and I advise you pay them a visit!
Location: Unit 9, Avant Garde Building, 6 Richmix Square, Cygnet Street
Kitchen hours: Sunday to Thursday, 12:00 to 22:00; Friday and Saturday, 12:00 to 22:30
When the craving for some creamy mac'n'cheese hit me, I practically ran to The Vurger Co. I had seen some pictures of their food, and boy did it look good. Getting there, I was not disappointed.
Although burgers are their specialty, I didn't try any "vurger". But their chocolate cookie milkshake was the bomb, and their mac'n'cheese… let's just say my stomach was making love vows.
If you're looking for healthy, maybe this is not the place to go. Although their ingredients are all fresh and, of course, plant-based, they focus on comfort food with everything you could imagine.
As someone that eats lots of veggies and mostly sugar-free 95% of the time, London just makes me want to eat everything fast-food, rich and indulgent! If you're in that mood too, The Vurger Co. is a must.
Location: 64 Brick Lane / 22 Seven Sisters Rd, Nags Head Market
Kitchen hours: Monday to Sunday, 11:30 to 21:00
When I read the description of Vegan Yes in HappyCow, I knew I had to go to this place. Korean food? Love it. Italian food? I was born for that. Italo-korean fusion? Vegan Yes indeed! As unusual as it sounds, it's a winning combination.
Their food has this homemade feel to it, as well as the place itself, which is a family run business. Chef Mauro was there, a very warm and nice guy who helped me chose what beer to buy. That day I was way too full to have a full meal, but I was super happy with my Kimchi Kimbap Viola, with this beautiful purple kimchi.
I highly recommend you take a look at their Instagram to discover some of their creations, it's a whole different deal!
Location: 10 Soho St
Kitchen hours: Monday to Saturday, 12:00 to 21:00; Sunday, 12:00 to 16:00
Vegetarian Indian restaurant, with vegan options. I was really craving some Indian food, and that's how I got to Govinda's Pure Restaurant. The food was pretty good, the portions were fair (meaning I was satisfied but not overly full) and it's cheap. The place was full but not totally packed when I went there, but it's necessary to share tables, which was actually a nice experience!
The dishes are marked, so you can know what's vegan and what's not, but the staff also helps you out. I had the veggie thali with rice, dahl, salad, mixed veggie subji, a bit of chutney and pappadam. I also got me some mint lemonade which was freshhhh. I felt like I was eating some nutritious and authentically Indian meal, which definitely satisfied the craving.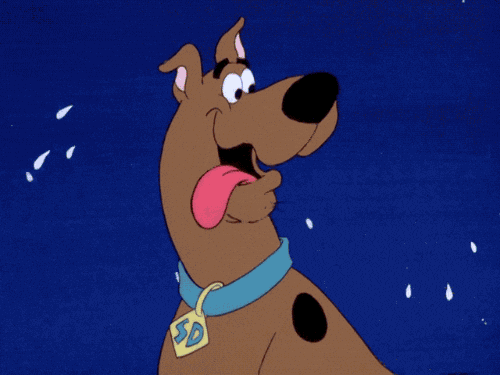 I hope I made you hungry and ready to pack — London, here we go?
And don't forget to check my other post on London Street Food for 21 more options of food stalls serving delicious vegan food.
What amazing places I didn't have the chance to visit yet, but you recommend going next time?