Accepting the now doesn't mean settling for anything but rather enjoying the little nuggets of the ordinary day-to-day.
TED talks are amazing not only because they provide you with quality content, but especially because, in many cases, they really are thought-provoking. Hours and even days after watching a particularly good one, you're still reflecting about it, still making connections between what you heard and your own life.
These post-TED reflections are proving to be rich and super stimulating, even if sometimes daunting and scary.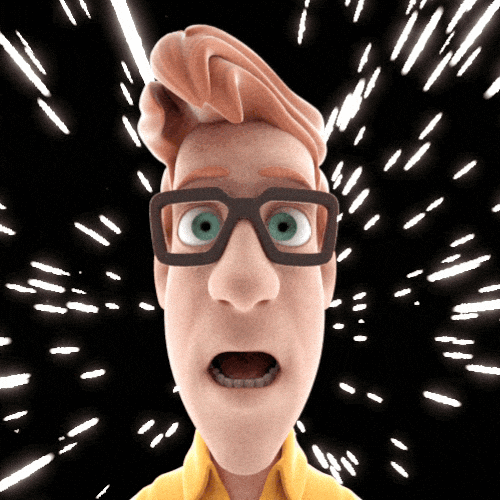 The talk that sparked today's post is another oldie, from all the way back to 2004, in which psychologist Dan Gilbert talks about The Surprising Science of Happiness – and why it's not exactly what we think it is.
His premise, which a user comment links to Buddhism, is that when we accept things in life, we tend to be happier. When we accept the choice we made, the opportunities we passed on and the place where we are right now… we are happier. If we learn to value more what we do have and let go of what we gave up on, we are constructing a happier reality for ourselves.
This is particularly interesting in this spot I'm in. A quick look at my past posts shows a lot of internal conflict relating to options, choices, and future. Well, soon I'll be making those scary choices, that today seem to have the power to define my entire life – and my happiness. Therefore, if I can learn to embrace the options I take, my odds of finding fulfillment from inside out get way, way better.
What if, instead of applying Gilbert's concepts only to future choices, I start doing it now?
It's interesting how, when you have something on your mind, it seems like the universe conspires to sprinkle coincidences here and there. Or, in a less romantic, oh-the-universe-is-made-of-unicorns view, it's awesome how our brains are more attentive to everything and anything that relates to the topic in mind. And so it happened yesterday.
I was talking with a friend about – guess what? – the next couple of years and the decisions we have to make. She started talking about how she changed her mindset during the past year, trying to really focus on the opportunities our university and this country (we're both living in Portugal, having left our home country) offer. In other words, she made the choice to be positive about the place she's at today, and make the most of the opportunities that arise, following up on them. And, honestly, she is very satisfied with the results of that change in mindset. Still ambitious for more, but satisfied with where she is right now.
Listening to her, I felt so inspired. How obvious it seems, in hindsight. Of course, if I insist on looking to the future, to all the places I could go to and experiences I could have… or thinking where I could be right now if I wasn't here… Here and now never seem enough. The option I chose never seems like the best one. Even the choices I'll make in the future, they already feel handicapped in some way.
That is not a life of happiness. And definitely not a life I want to live.
Always longing for something else, somewhere else.
If one of the secrets of happiness is accepting, valuing and (perhaps most importantly) being grateful for today, then that's something at my reach. Something you and I can work on improving.
What I want to leave you with today is this: look around you. The place, both literally and figurately, you're at. Recognize that this is the result of your past choices and that there is plenty of things to be happy about. Of course, there is always room for improvement. Don't settle for anything. But you can only improve things after you accept them as they are. Look for the opportunities you have now, today. Happiness awaits.
Have you ever watched Dan Gilbert's TED talk? What did you think about it?
Photo by Tanya Patrikeyeva on Unsplash