This post was first published in The Nomadic Vegan, as a guest writer 😉
London has much to offer, that's undeniable. From its modern buildings juxtaposed with Victorian architecture to the free museums and endless cultural activities, there is always something to do.
I was only in the city for five days, and trying to fit everything into a manageable schedule was quite a challenge. But what I was really anxious for was, you guessed it, the vegan food. And let me tell you, if you're looking for vegan deliciousness, then you are in for a real treat.
Browsing online, London always comes up as one of the top cities in Europe (and the world!) for vegan food. However, we also know London might not be the best option for travelers on a budget. But don't worry, I've got you covered. All you need to keep in mind are these two words: street markets.
Wandering through the many street markets that take place there, you're going to be spoiled for choice. And the best part is that you can have something different at every meal, since the variety available is mind-blowing.
So, it doesn't matter if you are discovering the street art in Camden, or exploring film locations around the city, there will always be a vegan option in a street market somewhere.
So, let's dive right in, shall we?
Greenwich Market
As they love to advertise, Greenwich Market is London's only historic market set within a World Heritage site. It's open daily, making it a great option for recharging your batteries after a day exploring the Royal Observatory Greenwich and the park (which has amazing views, by the way).
It's quite a picturesque place, and you will love wandering around the stalls, which sell everything from antiques to fashion and food.
Little Leaf Food
Visualizar esta foto no Instagram.
If only I could describe the smell their pizzas had… luckily, I can share how they look. Adding a healthy twist to their toppings, their crispy dough, and their cheesy flavor, Little Leaf Food has some of the best vegan pizza around London, period.
They are very generous with their home-made toppings, with treats such as their avocado sauce, courgette (zucchini) pesto, and their seasonal specials. They are also present at the Maltby street market and KERB meatless market, so be sure to check their social media (Facebook or Instagram) to find out where they are on any given date.
Ethiopian Vegetarian Food Stall
Think curry, sambosas, soups, and spices. Lots of spices. Granted, the picture may not be the most photogenic, but the mixed box is both filling and delicious.
With this option, it's possible to try everything they have to offer, even if that means lentils and chickpeas at once! On the downside, all of the options can get quickly mixed up, and the different flavors might become a bit indistinguishable after a while.
Vegan Garden
Visualizar esta foto no Instagram.
Lasagna, polenta bake or quiche? They have it. Cakes, tarts, and biscuits? Yep, that too. Plenty of options for meals and dessert, with natural, fresh and seasonal ingredients. It really does make you feel like you're eating in a garden.
So, if you're looking for healthier options, this is the place to go. Here you'll find lots of greens, raw salads, and gluten-free eats.
Rubys of London
After having a fulfilling lunch, dessert heaven is at Ruby's of London. So many beautiful and delicious vegan baked goods to choose from.
Some of their options include: red velvet cupcakes, apple and raspberry crumble muffin, carrot cake slices, chocolate muffins, brownies, and peanut butter salted fudge donuts. Everything is beautifully prepared, and they also have wheat, sugar and gluten-free products available.
Bonus – Brazilian Churros
Visualizar esta foto no Instagram.
I wouldn't be a proper Brazilian if I didn't mention this food stall, selling churros the Brazilian way. Fried churros, coated in cinnamon and sugar, filled with chocolate sauce… Oh yes!
The dough and the chocolate sauce are both vegan. But the "doce de leite" sauce (somewhat similar to caramel) is not, so avoid ordering that one.
Camden Market
With more than 1,000 unique shops, stalls and cafés, Camden Market is an obligatory stop in London. It has so many things to offer in terms of art, history and its beautiful location, right next to the Regent's canal.
It's currently London's biggest market, and it's open seven days a week. So, reserve a few hours to wander and explore this gem. And of course, to eat well.
Magic Falafel
Visualizar esta foto no Instagram.
A variety of fillings, sauces and crispy falafels. You can choose if you want it in pita bread or in a salad bowl. Their enticing strategy of offering free samples helps to convince vegans and non-vegans alike.
If you are still not convinced, all you need to do is check their 100+ 5-star reviews on Facebook, and I'm sure you will be ready to eat some magical falafels.
OSU Coconuts Food Stall
Visualizar esta foto no Instagram.
Coconut water or coconut pancake? Why not both? At this food stall, you can get hydrated and indulge your sweet (or savory) craving at the same time.
Pancake options range from Apple Cinnamon crumble to the Chennevieve, which contains black beans, avocado, and sauerkraut. Everything is gluten-free and fresh. They are also in Brick Lane and Broadway Market.
The Green Dough
Visualizar esta foto no Instagram.
One of a kind food stall offering vegan, gluten-free cookie dough. The dough comes in three different sizes and in three different flavors: vanilla, chocolate brownie, and peanut butter.
You also have a variety of topping options to mix and match. If you want to go healthy, stick to the fruits, such as berries, grapes, and bananas. Or, go overboard and pile on the chocolate, biscuits, and granola.
As a huge plus, they support a reforestation program, planting trees in Chile, Peru, and Haiti.
Young Vegans Pie Shop
Technically it's not a food stall, since they've opened a brick-and-mortar store. Still, it's located in a food market, and it's just so good it had to be in this list.
No trip to Britain is complete without trying a traditional pie. With fillings such as vegan steak and ale, vegan chicken parmigiana and katsu curry, their pies are mouthwateringly good.
Looking for a gluten-free option? They have a pie for you. Not looking for pies at all? Maybe their All Day Breakfast, with scrambled tofu, seitan sausage patty and smoked beans satisfy your hunger. Or a vegan cheeseburger?
And to complete this drool-worthy list, their kitchen also churns out creamy, craving-killing sides, like the cheesy fries and mac 'n' cheese.
Bonus – RoxyRara Cakes
It's not an entirely vegan stall, but the vegan baked goods are stunningly beautiful and oh-so-yummy. Their items are pretty sweet, since they come with lots of icing and toppings.
Some of the vegan options are strawberry and vanilla, double chocolate, Oreo, and Lotus Biscoff. If you have a sweet tooth, don't miss it! Can also be found in Brick Lane.
Brick Lane
Brick Lane is a great place to shop for second-hand and vintage clothes. It's also a perfect location to start your explorations of 19th century London and, if you're into the more macabre side of the city, the Jack the Ripper tours.
But, better yet, it is home to the Brick Lane Food Hall, a.k.a. Boiler House Food Hall, with over thirty stalls of multicultural and international cuisine. Opens every weekend.
Hai Dozo
Visualizar esta foto no Instagram.
Here you'll find all kinds of Japanese goods: mitarashi dango, matcha puddings, mochis, and bento boxes. Hai Dozo is an entirely vegan food stall, so you can indulge in healthy and delicious Japanese creations.
They always have lots of options, organic ingredients, and beautiful presentation. If you're looking for homemade Japanese food, Hai Dozo is the place to eat.
Ethiopiques
Visualizar esta foto no Instagram.
Another Ethiopian cuisine food stall, but it's worth including, as they have a somewhat different approach to the dishes. Here you'll find colorful combination of well-seasoned, healthy food.
There are plenty of salad options, injera bread, chickpeas, and lentils. The flavors work well together, and each dish has its own distinguishable charm. It's a great way to have a variety of options in generous servings. Gluten-free as well.
Pomodoro e Basilico
Visualizar esta foto no Instagram.
This food stall is not always in Brick Lane, so be sure to check their Facebook page beforehand. They are normally there on a monthly basis for the Vegan Nights Market events.
At Pomodoro e Basilico you'll find vegan burgers with an Italian twist, entirely homemade. They also have other treats, such as croissants, pizzas, Buddha bowls, and cake slices. Their artisanal cheeses are a must try!
Bonus – Organic Livity
Visualizar esta foto no Instagram.
This stall is not actually located in the same place as the other stalls listed above, but it's just down the road. You can find Organic Livity in the Sunday Upmarket, right there on Brick Lane.
This vegan bakery specializes in raw, organic and gluten-free options. Artisanal cakes and other goodies, beautifully crafted. They also have raw, sugar-free creations, so if you want to indulge in sweets but still keep the bar high on quality and health, this is the perfect option.
Borough Market
A hotspot for film locations (scenes from Bridget Jones' Diary, Harry Potter and other famous movies were filmed here), Borough Market is also London's oldest food market.
There you can find the delicious smells of international food, as well as beautiful, colorful produce. As a plus, many of the traders there are accredited by Slow Food UK. So, head over to this beautiful historical market and fill up your belly.
Horn Ok Please
Visualizar esta foto no Instagram.

Ready for some vegan Indian street food? This food stall is lacto-vegetarian, as they do have some sauces with dairy. Vegan options are clearly marked, though. Samosas, masala dosa (Indian crêpes), chutneys and spicy chickpeas at a fair price. Their food is very well seasoned and has that particular, delicious-Indian-food smell that attracts passers-by.
Big V
Choosing between four or five options of mouthwatering burgers is no easy feat. Maybe you'll just have to go back to Big V five times.
My winner is the Classic Facon Cheeseburger. Depending on the day, you might have to wait a while in the queue, but it's worth it. The combination of their house sauce, vegan cheddar, juicy burger, and the maple "facon" was really a treat. They can also be found at the Victoria Park Market and Venn St Market.
Gujarati Rasoi
Visualizar esta foto no Instagram.
Doubling down on the power of spices, you can also indulge in this different but equally delicious approach to veggie Indian street food in London. The food stall offers three varieties of curries, samosas, and bhujas.
You can order a box with a combination of the vegetarian dishes and their cumin-infused rice, plus a sauce. The servings come at a fair size and at good prices. Can also be found at the Broadway Market.
Bonus – Free From Bakehouse
Visualizar esta foto no Instagram.
Another not entirely vegan bakery stall, but definitely worth mentioning. Has great cheesecakes, cupcakes, brownies, and cakes.
Just make sure to check which are plant based, and if you want, gluten-free as well. Everything is clearly marked, and I guarantee you will find at least one great dessert to end your Borough market food exploration.
Honorable mentions
Some extra food stalls worth visiting in London.
SpiceBox
Visualizar esta foto no Instagram.
This amazing vegan curry house used to be a stall in Camden Market, but now they just purchased their first brick and mortar location. Until their inauguration, you can visit their pop up at The Hornbeam.
Make sure to check their website to know where they are at any given time. They offer Doffle brunch menus, amazing curry bowls, samosas, pakoras, and Indian deserts as well.
Club Mexicana
Visualizar esta foto no Instagram.
This food stall was also in Camden Market, but now you can find them in Dinerama, a street food arena in Shoreditch (with a roof and heaters, perfect for the cold London nights). They are also in The Spread Eagle, London's first 100% vegan pub.
If you're craving some colorful, spicy and seasoned Mexican food, entirely vegan, then don't even think twice! Club Mexicana has all of the Mexican food staples, with a delicious plant-based twist. So what about going for a BBQ jackfruit nacho or a fried chick'n burrito?
Bonus – Popina
Visualizar esta foto no Instagram.
You'll definitely need to check their website to see all of the workings time and the different markets they participate in. Hint: they can be found all over London! The Kings Cross Real Food Market, Swiss Cottage Farmers Market, Bloomsbury Farmers Market, Portobello Market… and many more.
All of their products are baked, made with seasonal ingredients, and they always offer multiple vegan options of sweet and savory goods. I tried their Mexican roll, which was crispy, flavorful and generously filled. I also had a vegan apple strudel that smelled and tasted like an autumn afternoon!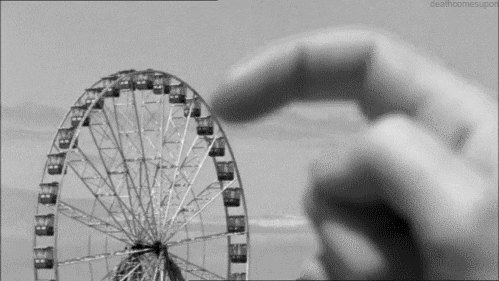 So there you go! Lots of budget-friendly, delicious and beautiful options to stuff your face with in London <3
Do you have any other suggestions of must-try vegan options in food markets around London? Let us know in the comments below!