Letting go of my expectations was the best thing I could do for my love life.
My first relationship was everything I had dreamt, as a 16-year-old. All the feels, all the drama, all the passion. I developed a crush and fell in love all before our relationship really started. I hurt, wrote angsty diary entries, rejoiced and lived intensely the good and the bad moments.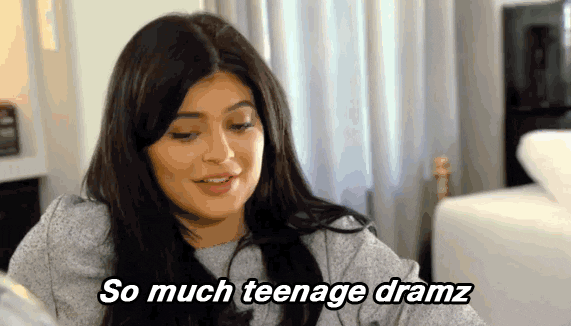 It was a pivotal moment in my life. Not only the relationship itself, but everything in those couple of years was intense, important, and felt life-defining. After high school was over and I was back home (this was my first experience studying in another country), I longed for those days. It felt like they were the best moments of my life, and now they were over.
All of that combined really fed a dangerous nostalgia. I didn't realize until recently how that nostalgia framed so many aspects of my life. How it affected the things I looked for in friends, in the places I lived and in possible significant others.
Just so you have an idea, after that relationship was over, it took me 4 years to start another one. And when it did, I realized how I was still stuck in an idea of relationships that should have stayed in my teenage years.
Both consciously and unconsciously, I was looking for more of that afterward. If I didn't fall heads over heels for someone after getting to know them a little bit, it was not worth pursuing. After all, I was looking for that right-out-of-the-movies romance, if I was ever to be in a relationship again. And that never happened.
I got used to being alone. It was so comfortable, to be honest, that the sheer idea of dating was… ugh, so troublesome. Sometimes I missed having someone there, by my side, but after all the first stages were already done with, you know?
And so I didn't really bother. I thought love would show up, exactly in the same fashion as it happened the first time. I'd meet someone, magically, and immediately fall in love. Then, all the rest would follow.
When I met this amazing person now in my life, it still wasn't clear for me that I was trying to recreate something that, in all honesty, shouldn't be recreated. I fell in the trap of comparing every aspect of the relationship with the ideal I had in my mind, with how things went before and with how I felt before.
But time passed. Not even that long of a time, but it passed. Something made me start to ignore the expectations I have set so damn long before. And then, when I noticed, I was already in deep.
In a sense, it went in the exact opposite fashion to how I always expected an ideal relationship should develop.
Passion wasn't the motor engine of what we were building. It was the result. And man, it felt so good. Even with all the challenges, the distance, the time… it feels so good and so real.
Only then did I realize how close I had been before to everything that did not meet the pre-established, fixed and incorrect criteria I set for relationships. They were still the things I daydreamed about when I was 15. And there is nothing wrong with that dream, except it is a dream. It isn't realistic, nor very healthy. I mean, falling in love before a relationship even begins is pretty much a guarantee of falling in love of what you imagine the other person is, not what they are in reality. It's falling in love with the expectations.
I'm still learning loads. It really is the first adult relationship I'm in, and it's all uncharted territory for me. I wasn't expecting to learn so much about myself by adding someone else in the equation, but boy, I am.
One piece of advice I can offer you is, don't let your expectations define what your relationships should be like. I'm all for standards, but give yourself permission to experiment. To get to know people, without having a script of how things should develop if they were to work. You might surprise yourself.
What is the one piece of advice you'd give out this Valentine's Day?
Photo by Ankush Minda on Unsplash