If it is your first time in London, there are some things you should do before arriving there.
Of course, this is also valid even it's not your first time! Things like finding a good hostel, getting your transportation card, guaranteeing your tickets for any attractions, etc.
Even if you're not really the neurotic-over-planning type (I know that there are some of you out there), it'll still make your travel so much better! Just taking care of some of these things beforehand will make you very happy when the time comes 😉
Shall we begin?
Airport Shuttle – how the heck do I get there
If you are flying in through Ryan Air, you'll be arriving in London Stansted. Some other companies arrive there as well, so make sure to check in which airport you'll arrive. Stansted is quite far from downtown London, and there are a few ways for you to get there: by bus, by train, by car or by taxi.
My chosen option was the shuttle (aka bus or coach), by National Express. It is essential that you book in advance, folks! The prices fluctuate a lot, and if you leave it to buy there, be prepared for the abusive prices.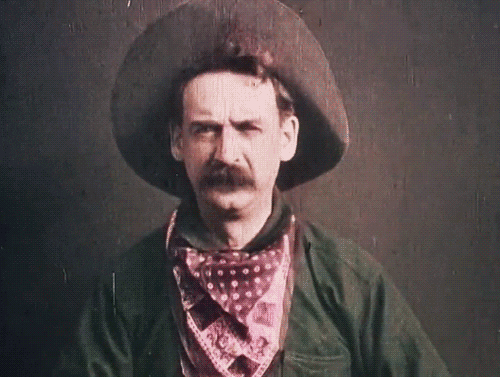 By buying in advance, I was able to find tickets by £5 one-way. There is a large offer of times, and you can choose any of their 38-stops. I like getting off in Liverpool Street, as it's a great place to see how lively London can be at any time. Grab some coffee and head to Liverpool Station, to get on with your journey.
You can also get the train, with prices starting at £8 one-way. I can't advise you on that, though, since I didn't travel by train.
Stansted Airport has a great and informative page on how to go to London. If you want to purchase your shuttle tickets, go straight to this page.
Where to stay in London the first time – and any other time, really
I only know one place to stay in when in London. Swiss Cottage Palmers Lodge. That's the hostel I was in both times, and I absolutely love it. Best experience in a hostel, by far. Why, you ask?
Reason #1, it's affordable. Rates fluctuated between £16 and £21 per night, 21-bed female dormitory. 21 beds? 👀 I know, it might sound like a lot, but…
Cue to reason #2 why I love this place: their beds have those cute curtains, which guarantee privacy, and I promise you I didn't feel like I was in a gigantic room with 20 other women. Each bed also includes a decent-sized locker.
Reason #3: the building is beautiful! From its architecture to the décor, lounge and reading room, everything looks great.
Reason #4: the facilities are on point. The bathrooms were always clean, as well as the kitchen and other common areas.
Reason #5, a very important one: it's less than 5 minutes away from the tube and it doesn't take long to get anywhere. Plus, they have two supermarkets close by, if you're cooking your dinner.
So yeah, I truly recommend this place. Unfortunately, they're not paying me a commission to advertise them ☹ But, oh well, we should spread the word when we find a place like this!
Oyster Card – decide how you'll get around the city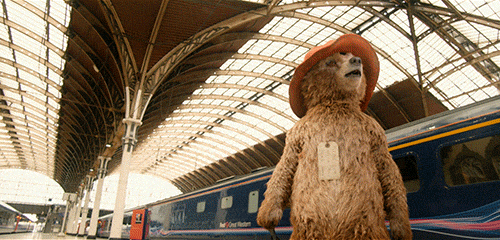 Chances are, you're not going to be able to get by just walking. One point or the other, you'll have to get a bus or use the tube.
There are several options of travel cards you can purchase to do so. Choosing one depends on how many days you're staying in London and your itinerary. This post by TripSavvy is a very complete guide to help you choose which card to get.
In my case, I purchased a Visitor Oyster Card online, though the Visit Britain website. You can have it mailed to you prior to your arrival in London, which makes it a lot easier to get around as soon as you get there.
There are posting fees, but they are not high. They also charge you £5 activation fee for the card. Even with those fees, I found it worth it, if just for the peace of mind.
Whatever you do, though, purchase a transportation card. Tickets are much cheaper when you buy them with a card, instead of the individual passes.
Walking Tours – aka get those legs working
I'm a big proponent of free walking tours. It's a great way to walk around the city with a few nuggets of wisdom and curiosity. Plus, you name the price you think the tour was worth.
In London, I took the Harry Potter tour, the Jack the Ripper tour, the Ghosts tour and the All-in-one 6 hours tour. I totally recommend all of them, although you definitely can skip the ghosts one. It was more to fill my time on the night before my flight.
It's not mandatory that you book it in advance, as normally you can just show up at the meeting point and register right there. However, I still advise you book it beforehand, on the odd chance the tour is full.
There are two main free walking tour companies in London, and I have experimented both of them: Strawberry Tours and Free Tours by Foot. The tour guides are the ones who really make a difference, so I honestly can't recommend one over the other.
Check my First Time in London post, where I talk a little bit more about the tours!
Sky Garden – best view of London
Sky Garden is this beautiful terrace, with loads of plants and the most amazing view of the city. I confess I wasn't very excited about it and even considered not going, but it was totally worth it!
If visiting the Sky Garden is in your plans, you should book it previously here. It's free, so why not? You can do so 10 days before the visit day, and you're allowed to stay one hour up there, which is enough time to enjoy both the view and the indoor beauty.
Find out the must-visit veg-friendly spots through Happy Cow
And this is for my fellow vegans, vegetarian or plant-based sympathizers! Do you already know Happy Cow? In case you don't, it's a super handy app (they have a desktop version as well) that shows you all of the discovered vegan or veg-friendly options around.
I recommend taking a look at all of the vegan noms London has to offer, just to have an idea of how endless the possibilities are. You can also check my other posts about it: All I Ate in London — or if you're more into street food, this post about food markets.
If you purchase the app, which is a great idea to support the app and to use the offline functionalities, you can even create your travel listing. This way, you won't need to use your cell phone data to see your favorite restaurants close by.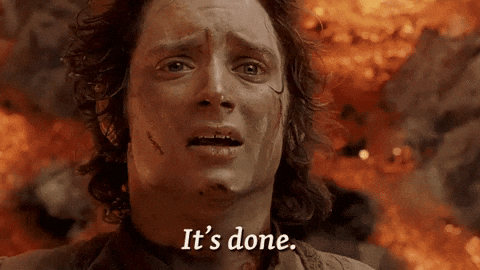 And with this post, I wrap up this series on London. Hopefully, it won't be too long before I go back there and tell you all about it here 😊 If you would like to know anything else about London, vegan or veg-friendly eats, or just some general tips, let me know.
And tell me, what is your favorite underrated thing in London?
Photo by Aron Van de Pol on Unsplash