Choosing always means giving up on something. When you're at the prime time for so many possibilities, how to make the choices?
Yesterday I watched this old TED talk by Meg Jay on Why the 30s are not the new 20s. It's a motivating talk, which I definitely recommend to any twentysomething or (soon-to-be) out there. As a very very shallow summary, Meg Jay argues that the 20s are the prime time to prepare and set up the life you want. Experiment with worthwhile opportunities, bond with people outside your immediate circle and chose carefully the family you will build.
Ok, all of that sounds good enough. After all, the twenties really are the foundation to much we will build, even if we still have plenty of time ahead. Differently from what we sometimes may think, they are not another stage of teenagehood.
But it also got me thinking that the 20s are the prime time for pretty much everything. In the talk, Jay mentions that the first 10 years of a career have an exponential impact on how much money a person is going to earn. The 20s are also the decade where, on average, we're going to have the least responsibilities and the most amount of energy, making it a great time to pursue those dreams we always picture happening sometime in the future. For example, traveling the world on a low-budget, volunteering along the way and taking whatever opportunity shows up.
The question then becomes, how to reconcile that? On one hand, it seems like it's the best time to invest in building the foundations to a long and prosperous career. It also seems like the perfect time to throw everything in the air and go live your dreams. What should be done first, then?
This drawing right here has recently become one of my favorites. It captures perfectly a feeling I didn't quite know how to explain. It encapsulates one of my biggest fears.
The thing about laying the foundation to a career right now, right out of university is getting so caught up in all the opportunities and comfort that may arise, that the right moment to walk out never appears. Years pass without the decision of stepping away from that and following your dream. Even if stepping away doesn't mean throwing it all away – being careful to not burn any bridges – it might be a bit too enticing to just continue focusing on building a career, especially if it has been going well.
And then I'll be in my 40s, with more responsibilities, having to take care of my family, and the time to traveling the world, no strings attached has just… vanished.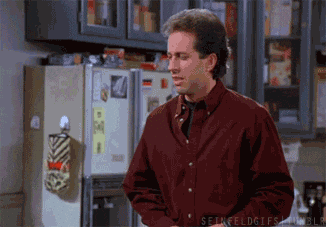 But then, what about a career? Will I be able to build a solid, satisfying, successful (according to my own standards) career after two years outside the traditional study-work formula?
Plenty of people did, before me. It's not impossible, hell, it's not even that unlikely. The thing is that it's not easy to shed those traditional images of what we are supposed to do from our heads. It seems the next step is working on loosening those mental constraints.
If you have any comments, pieces of advice or words of wisdom, please let me know 😊
Photo by Mathyas Kurmann on Unsplash